The most important things a teacher can teach are not measured on a test or recorded on a report card: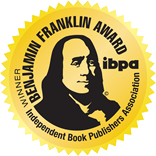 Kindness to yourself and others
Caring for yourself and about others
Teamwork
Cooperation
Prosocial skills, life skills, call them whatever you like. In the
classroom of life these are the things that will make a
difference to children and adults. Take a look at The Wolf
Pack Classroom Management Plan, a unique system that
helps teachers create a calm, nurturing classroom based
on the social habits of wolves. Flexible and fun, The Wolf
Pack Classroom Management Plan builds a classroom
that encourages kindness, caring, teamwork and
cooperation. It helps teachers meet children's social and
emotional needs. And when these needs are met,
reaching educational goals and objectives becomes
easier for teachers and children.